We are finished foaling for 2010!

We only had one foal this year, but he is a great one!
Many of our foals and youngsters are offered for sale. Ask about special in-utero pricing and custom breedings! If you see a horse you like and it is not on the sales page, please contact the farm and we can discuss options and availability.
Please follow these links or check the sitemap to find a complete list of our 2009 foals, 2008 foals, 2007 foals, 2006 foals and 2005 foals.

Cara Bella delivered a large, correct colt by the successful eventing stallion Tradition *Pb* on May 2. Cazador is a lovely dark bay with short strong back and an ideal neck. Check out his page for additional photos! He is available for sale.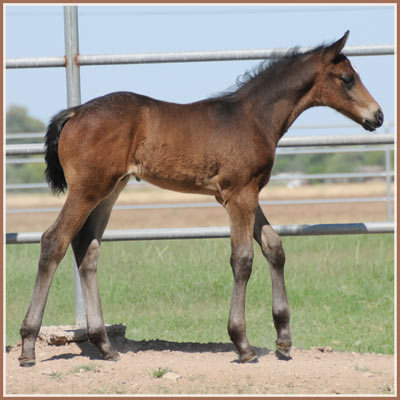 There's someONE new under the sun at...