We are finished foaling for 2009!

We are only planning on breeding three of our mares for 2010. Several of our high-quality mares will be available for on-farm breeding lease. We are offering this at a very reasonable price to interested parties. Please contact the farm for additional information on this exciting new program!
Many of our foals and youngsters are offered for sale. Ask about special in-utero pricing and custom breedings! If you see a horse you like and it is not on the sales page, please contact the farm and we can discuss options and availability.
Please follow these links or check the sitemap to find a complete list of our 2008 foals, 2007 foals, 2006 foals and 2005 foals.

Heretic was a great mare and delivered a beautiful filly at 7:30 pm on May 2. The new addition is bay and I'm not sure if she'll stay or turn gray. More photos as she unfolds! You can see photos of Honora on her own page!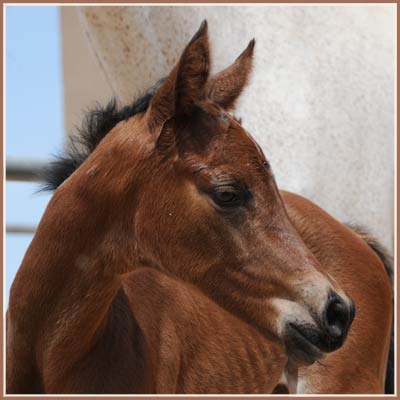 On April 25 at 1:30 am Padua delivered a leggy colt by Sonset's Sieger. Pompeii is chestnut turning gray!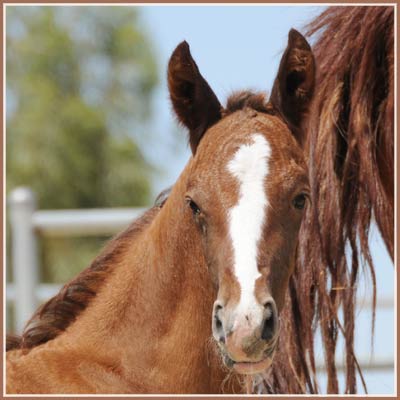 Vixxen finally had her foal on March 31 at 3:45 am. Vintage is another flashy colt, this time chestnut. He has a wide blaze and 3 white legs... the same white legs as Kalua's baby! Here he is at 3 days. More photos coming soon!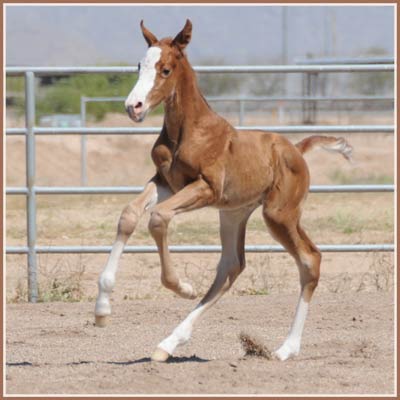 Our first foal of the year is finally here! Kalua (Heling - Amadeus) presented us with a handsome colt, Kanye, on March 21 at 10:45 pm. The newest addition at Sovereign Farm is by the Elite German Trakehner stallion Lehndorff's. He is the second foal of this cross and we are pleased with the results. Kenya is his full sibling, born in 2007. Here he is at 10 hours old!!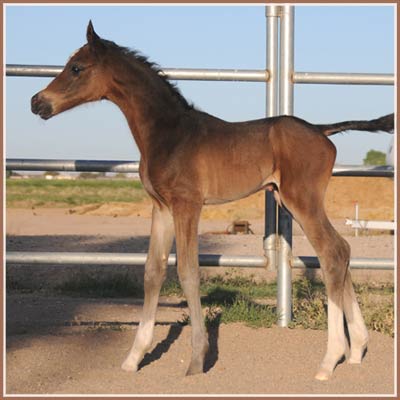 There's someONE new under the sun at...