Our last foal of 2005 has arrived!

Reika xx (Golden Act xx - Noble Decree xx) delivered an elegant, long-legged dark bay filly by Incantare on May 12th. ROWAN is a very friendly filly and loves to talk to people whenever they walk by!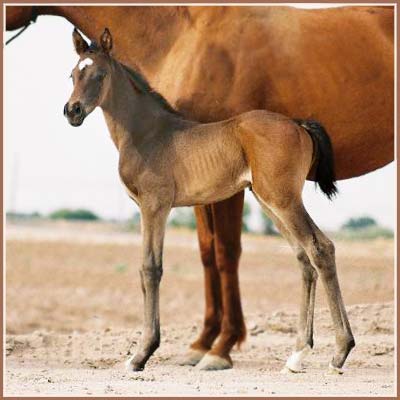 Kalliste (Amadeus - Schwalbenfreund) presented us with a typey grey colt by the Grand Prix dressage stallion Leonidas on April 20th. Unfortunately, we lost her a short time later. Her foal, KAIRO, is doing very well with the bucket and loves people!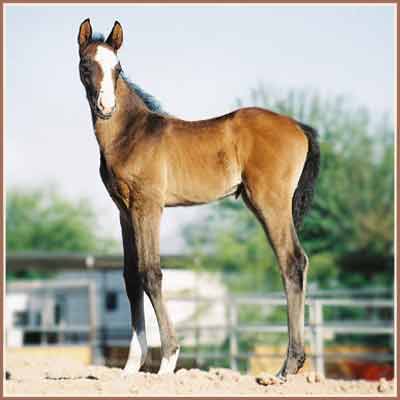 Our second Kostolany foal of the year, VALKYREE arrived on April 16th at 7:00 a.m. For the second time, Victree (Kaspareit - Pregelstrand) has produced a beautiful, athletic filly (this time dark bay)!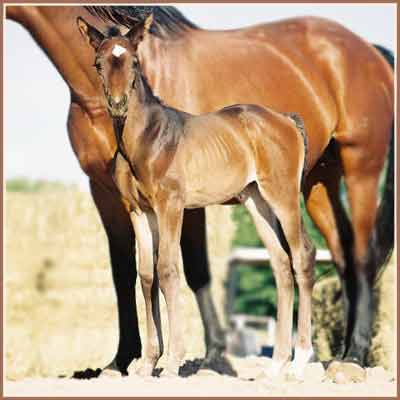 Marcella (Vincent - Condus) had a stunning chestnut colt, by Emeer, on April 10! MONARCH is a lovely colt with an excellent disposition and we are thrilled!!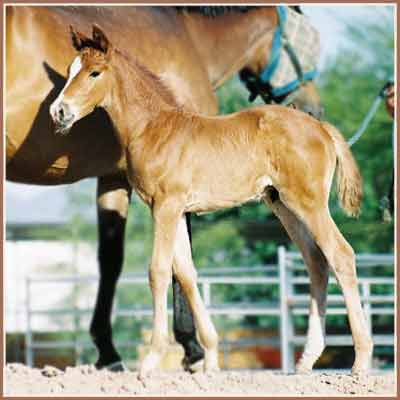 Another first time mom, Tropenperle (Tempelritter - Avignon II) gave birth to a beautiful dark bay colt on March 14! TEJON


Sidney (Schubert - Gladwin xx) gave birth to our newest foal on March 10! Mom and baby are doing well. The first of our foals produced from frozen semen, SANTIAGO is a great big colt, chestnut turning grey, by the renowned German stallion Kostolany. Pictured at 15 days.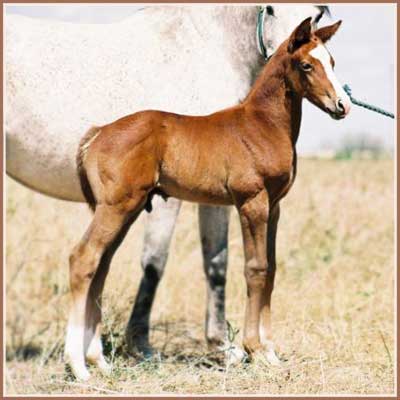 Our newest mare, Padua Go (E.H. Maizauber - Belluno), delivered a gorgeous baby girl on February 23! PRADA GO is a bay filly by the recently deceased Olympic horse Askar AA.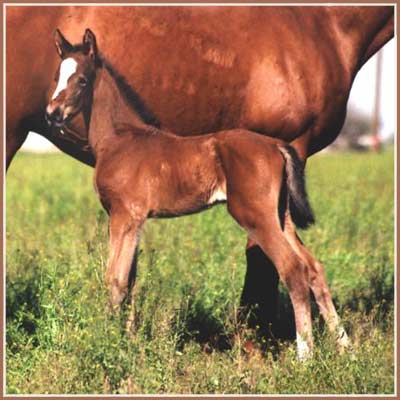 First-time mother, Pagan (Kaspareit - Skiing xx) got us off to a great start! She delivered PARLEZ, a chestnut filly by Feuertänzer on February 2. Pictured at 5 weeks old, this Groundhog Day baby was our first sign of spring!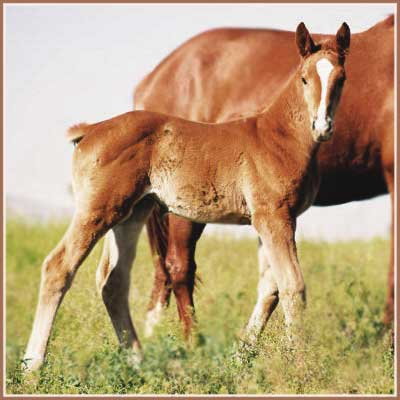 There's someONE new under the sun at...