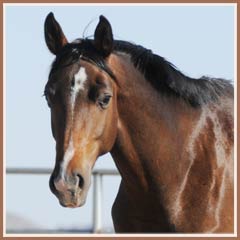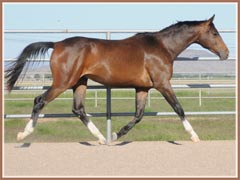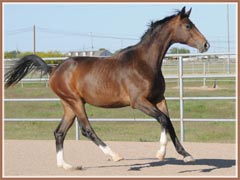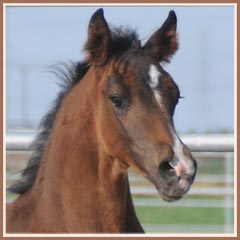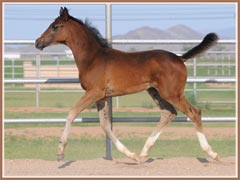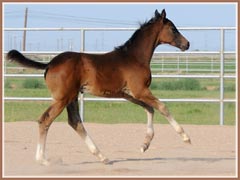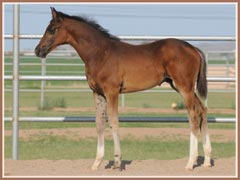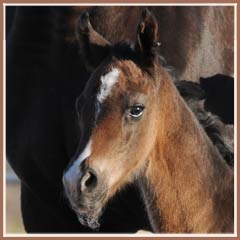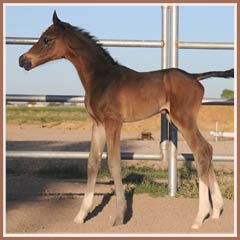 Kanye
2009 Trakehner gelding
Bred by Sovereign Farm
Sired by E.H. Lehndorff's, out of Kalua by Heling
---
Kanye made his appearance on March 21, 2009. This is the second foal of this cross. The first was overwhelmingly successful with the birth of Kenya in 2007. Kenya is a typey filly with a good temperament and uphill movement. In addition to Kenya, we have had two other fillies by E.H. Lehndorff's, both out of the ATA approved Thoroughbred mare Reika xx. In 2007 Reflexion was born and in 2008 Regan arrived. We have been very happy with the consistent quality of our Lehndorff's fillies and are not disappointed with the new additon! This striking gelding is extremely flashy with a great temperament. He is available for $9,000.
To see some video of Kanye, use the following links:
•Kanye at liberty, January 2010
•Kanye with his dam Kalua at liberty, August 2009
Move your mouse over the green names in the pedigree below for more information:
E.H. Lehndorff's

Kalua

Heling

Bukephalos

Insterfeuer

Ballyvergin Lady xx

Halima

Kalliste

Amadeus

Kadenz II

Schwalbenfreund

Komposition II

Riding age horses for sale...

Youngsters two and under for sale...