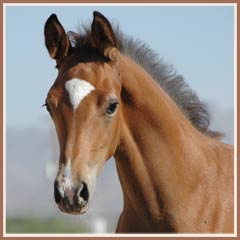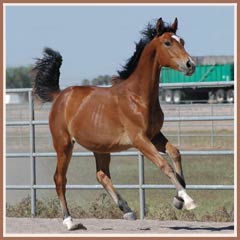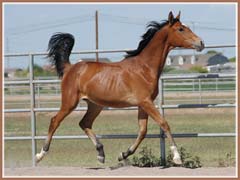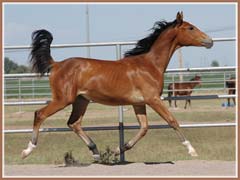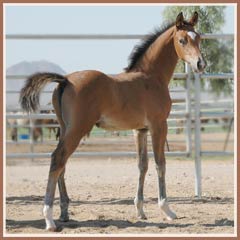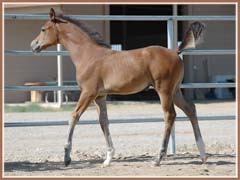 Honey
2007 bay Trakehner filly
Bred/owned by Brad Kerbs
Sired by Marcato, out of Hedy Lamarr by Farinelli
---
Honey is a beautiful filly with good Trakehner type and balanced movement. She is a good prospect for both sport and breeding. Offered for sale at $8,000.
Move your mouse over the green names in the pedigree below for more information:
Marcato

Pr.St. & St.Pr. Hedy Lamarr

Farinelli

Tolstoi

Kostolany

E.St. Tugend III

Freundin IV

Hellandica

Riding age horses for sale...

Youngsters two and under for sale...